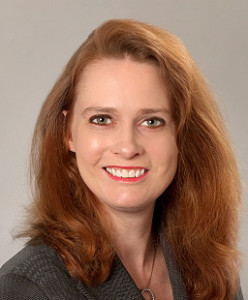 Cece Gassner, President
Cece Gassner is the Director of Economic Development for Boise State University. She also is an attorney who has served as a Deputy Attorney General for the Idaho Public Utilities Commission, and she served as the Economic Development Director for the City of Boise.  Cece has served on the Boards of the Discovery Center of Idaho, Family Advocates, and the Junior League of Boise.  In addition to Go Lead Idaho, she currently serves on the Boards of the Association of Junior Leagues International, the Boise Convention and Visitors Bureau, and the Boise Valley Economic Partnership as well as the Advisory Board of the College of Engineering at Boise State University.  She obtained a B.S.E. in Biomedical Engineering from Duke University and her law degree from Boston University.
_____________________________________________________________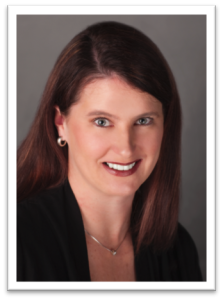 Anne B. Wilde, Vice President
Anne B. Wilde is an experienced attorney and human resources professional, advising private and public employers on complex employment-related matters for over fifteen years. Her professional experience includes the following positions: Director, Human Resources and Compliance, Elks Rehab System; Senior Counsel, Idaho Power Company; Corporate Counsel, AmeriBen/IEC Group (a full-service employee benefits TPA); Director of Human Resources, The Idaho Statesman; Deputy Attorney General, Idaho Department of Labor; and, Attorney & Labor Relations Manager, Albertson's, Inc. She has taught Workplace Law and Healthcare Law at the University of Idaho, College of Law. Anne attended the University of Idaho, receiving a B.S. in Finance in 1992 and a J.D. in 1995. She received the Employee Benefits Certification from the Employee Benefits Institute of America (San Fransisco, 2009), as well as the Advanced Certification from the Health Care Reform Conference (Los Angeles, 2010). Anne was a key presenter at the National Healthcare Reform Conference in Chicago in 2011 and served as curriculum co-chair for the same conference in Miami in 2012. Anne is a member of The City Club of Boise, the Leadership Boise Alumni Association and Human Resources Association of Treasure Valley. She currently serves on the Board of Directors for Go Lead Idaho and Employers' Health Coalition of Idaho. In 2014, Anne was appointed by Governor Otter to be a member of the Idaho Healthcare Council. Anne has been recognized as a 2007 Tribute to Women in Industry (TWIN) Honoree and a 2012 Idaho Business Review Women of the Year Honoree.
_______________________________________________________________________________________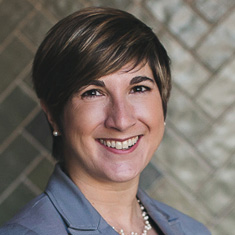 Jessica Flynn, Director
CEO Jessica Flynn co-founded Red Sky after a career in journalism and a stint leading global communications for an all-season resort. Jessica's strengths lie in her journalism roots, which enable her to ask the tough questions, seek creative solutions to communication challenges and incorporate multimedia and social elements into highly successful public relations campaigns on behalf of clients large and small, local and global. Prior to jumping into the entrepreneurial pool with Red Sky, she was the first Communications Manager for Idaho's Tamarack Resort, responsible for a global public relations effort to promote the destination resort. A graduate of the University of Texas at Austin, she holds a degree in broadcast journalism and worked as a news producer and executive producer in Boise, Austin and Pittsburgh, where she was honored with an Emmy. She prides herself on being a seed sower, narrator and connector, and gives back to her community through involvement on the following boards: City Club of Boise, Go Lead Idaho, Boise Valley Economic Partnership and the City of Boise Visual Arts Advisory Committee. Flynn is a multi-award winning member of the Idaho Press Club, a recipient of the Idaho Business Review's Woman of the Year and Accomplished Under 40 awards, Boise Young Professionals' Young Entrepreneur of the Year for 2010 and one of the Idaho Business Review's CEOs of Influence for 2011.
---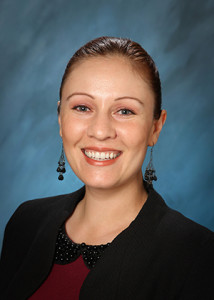 Jessica Harrison, Secretary
Jessica Harrison was raised in a small town in southwest Wyoming where her father worked as a journalist for the only statewide newspaper sparking her interest in politics and current events. At the age of seventeen, she left Wyoming for Boise State University (BSU) and graduated summa cum laude with a Bachelor's degree in Political Science, emphasis in American Government and Public Policy. She returned to BSU several years later and obtained a Master's of Public Administration. Jessica is currently the Director of Policy and Government Affairs for the Idaho School Boards Association (ISBA). The ISBA provides services to locally elected, volunteer school board members throughout Idaho. In addition to her work on the Board of Go Lead Idaho, Jessica also serves as the Board President of the Idaho Civic Engagement Project.
---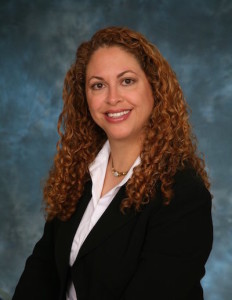 Michelle Vos, Treasurer
Michelle Vos is an attorney from South Florida who moved to Boise for a better quality of life and the opportunity to become engaged in her community. She is mission oriented and the majority of her career has focused on environmental protection.Michelle left a satisfying career with the Broward County Environmental Protection and Growth Management Department to attend law school so that she could contribute at a greater level. After graduating with a law degree, Michelle worked in the private sector for local government and private clients on environmental, land use, eminent domain and local government matters. Since moving to Boise, Michelle's passion has focused on gender equality and empowering women and girls to hold positions of leadership in both the public and private sectors.
 ______________________________________________________________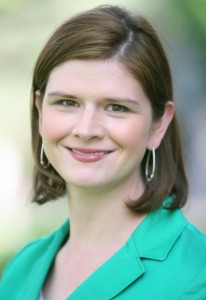 Luci Willits, Director
Luci Willits is a Director of Go Lead Idaho. In her day job, she is the Deputy Executive Director of the Smarter Balanced Assessment Consortium. Prior to joining the Consortium, she served as the Chief of Staff of the Idaho Department of Education for eight years where she ran the day to day operations of the 140 person agency and worked directly with the Idaho Legislature. She has served on the Idaho Press Club Board for several years when she worked for Congressman Mike Simpson and the State Board of Education. She is a product of Idaho's public schools, graduating from Idaho State University. In her "spare" time she and her husband operate a couples' travel blog and try to keep up with their teenage daughters.
_________________________________________________________________
Heather Hill, Director
As a member of the Marketing & Communications leadership team at St. Luke's Health System, Heather Hill currently leads an initiative to help build healthier communities through fun, active living. Heather has played an integral role in developing and executing on brand strategy and marketing initiatives for start-ups, established brands, Fortune 500 companies, world-class sporting events and global non-profits. Originally from Colorado, Heather moved to Boise in 2008 to serve as the only woman on a five-person executive management team for the 2009 Special Olympics World Winter Games. Prior to joining the Games, Heather was an Associate Director of Brand Integration at Saatchi & Saatchi in Los Angeles, where she established Toyota as an integral part of the endurance sports community through sports marketing initiatives and collaboration with strategic partners across the United States. She holds a bachelor's degree in journalism and mass communication from the University of Colorado Boulder. In 2014, she was recognized as one of the Idaho Business Review's Women of the Year, and in 2015 was recognized as a Women's and Children's Alliance Tribute to Women and Industry (TWIN) Honoree.