Anne B. Wilde, President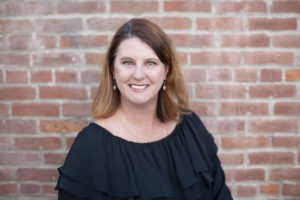 Anne is an experienced attorney, human resources expert and business leader. Anne is the Founder & CEO of The Workplace Advisor, PLLC, a human resources and employment law consulting firm. Anne has advised employers from various industries, including healthcare, electric utility, and technology. She is experienced in building effective human resources and compliance programs.  Anne obtained a B.S. in Finance and a Juris Doctorate from the University of Idaho. Anne is one of the founding leaders of Go Lead Idaho. She is passionate about empowering women to constantly grow their skills and actively seek personal and professional growth opportunities that can make a positive impact.

Jessica Harrison, Vice President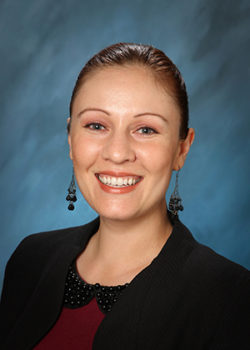 Jessica Harrison was raised in a small town in southwest Wyoming where her father worked as a journalist for the only statewide newspaper sparking her interest in politics and current events. At the age of 17, she left Wyoming for Boise State University (BSU) and graduated summa cum laude with a bachelor's degree in Political Science, emphasis in American Government and Public Policy.
She returned to BSU several years later and obtained a Master's of Public Administration. Jessica is currently the Director of Policy and Government Affairs for the Idaho School Boards Association (ISBA). The ISBA provides services to locally elected, volunteer school board members throughout Idaho. In addition to her work on the Board of Go Lead Idaho, Jessica also serves as the Board President of the Idaho Civic Engagement Project.
Mary-Kate Johnson, Treasurer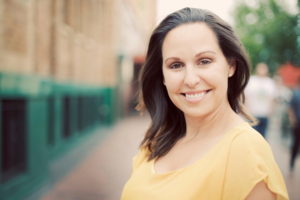 Mary-Kate Johnson is the vice president branch banking, for Bank of the Cascades. Her banking career spans nearly two decades, between Nevada and Idaho. Originally from Nevada, Mary-Kate attended Bishop Manogue Catholic High School. She attended University of Nevada, Reno, studying applied anthropology. Relocating to Idaho in 2011, was one of the best life changing decisions for her . Mary-Kate has served on numerous non profit committees, as well as board positions. Being involved with the advancement of women leaders, especially in the world of finance has been a long standing passion for her. She resides in Boise with her husband, two sons; Donovan and Duke , and their dog Scout. She enjoys all Idaho has to offer, and especially loves the community she lives and works in.
Whitney Hunter, Director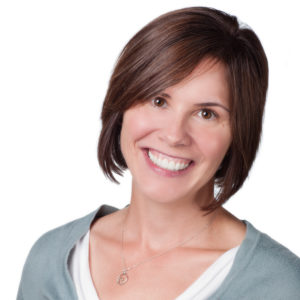 Whitney Hunter  is a business and service leader. Her professional career spans two decades in the healthcare industry and includes roles in sales and marketing, talent management and workforce development.  Whitney is currently the Director of Health Programs in Workforce Development at the College of Western Idaho where she strategically leads the implementation and design of healthcare training certificate programs.  In addition, Whitney has served on the Idaho Board of Nursing as their Public Board Member since 2011. Whitney received a bachelor's degree in Speech Communications from Portland State University and a master's in Public Administration in Healthcare Management and Policy from the Keller Graduate School of Management. Whitney resides in Boise with her two daughters and a crazy bulldog named Scout.
Jaime Lima, Director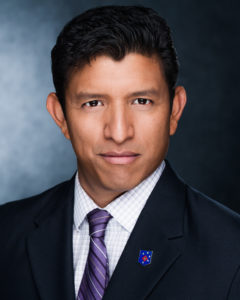 Jaime Lima is an agent with New York Life Insurance Company out of the Idaho General Office in downtown Boise. At the age of 13, he left his native Panama and moved to Boise, where he lived until he joined the US Marine Corps in 2003. He served with Third Battalion, Fourth Marine Regiment, Weapons Company out of 29 Palms, CA. In 2008 he successfully completed training to earn the title Marine Raider for Marine Special Operations Command, where he served with a Marine Special Operations Team from 2008 to 2012 with 3rd Raider Battalion, and then as an instructor at the Marine Special Operations School until 2015, where he finished his service after 12 years of active duty. His deployments include three combat tours to Iraq, one combat tour to Afghanistan, and multiple training missions with partner nations around the world.
As an agent with New York Life, Jaime has helped the local Hispanic community by working side by side with the Mexico Consulate in Boise, as well as educating and developing sound financial strategies for business owners and families in Idaho, Utah, Colorado, Arizona, Alabama, Indiana, North Carolina and Texas.
Texie Montoya, Director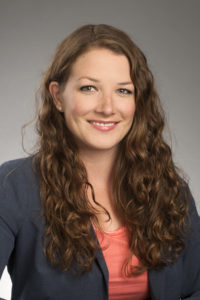 Texie Montoya works as Associate Special Counsel at Boise State where she advises campus clients such as the Department of Public Safety, the Athletics Department, and University Advancement.  Texie has been at Boise State since 2012. Prior to joining Boise State, Texie clerked for the Honorable Stephen M. Brown at the Washington State Court of Appeals – Division III in Spokane, Washington. Texie received her Bachelor's degree from Boise State, where she served as Student Body Vice President and delivered the commencement address with her twin sister in 2006.
She earned her Juris Doctor from Gonzaga University School of Law in Spokane, where she served as President of the Student Bar Association. Texie grew up in Boise and married a Borah High School classmate in July, 2016. Texie enjoys traveling, running, and baking. Texie is a member of Attorneys for Civic Education, the Government and Public Sector Lawyers section and the Young Lawyers section of the Idaho State Bar, and Idaho Women Lawyers.
Sarah Reed, Director

Sarah Reed is an attorney at the firm of Hawley Troxell Ennis & Hawley focusing her practice in banking and real estate. She graduated from California State University, Long Beach in 2001 and received her Juris Doctor from the University of North Dakota School of Law in 2005. In addition to serving on the Go Lead board, Sarah currently chairs the Business and Corporate Law Section of the Idaho State Bar, a member of Idaho Women Lawyers, and a participant in Leadership Boise. Sarah is a recipient of the Idaho Business Review's Leaders in Law and the Tribute to Women & Industry award from the Women's and Children's Alliance. In 2012, she moved from southern California to raise her family in the Boise community.  She enjoys snow skiing and spending time with her two young children.
Luci Willits, Director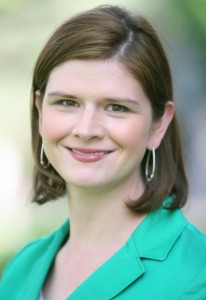 Luci Willits is the Associate Vice President of Policy for an education technology company, Curriculum Associates. She previously served as the Chief of Staff of the Idaho Department of Education for eight years where she ran the day to day operations of the 140 person agency and worked directly with the Idaho Legislature.
She has served on the Idaho Press Club Board for several years when she worked for Congressman Mike Simpson and the State Board of Education. She is a proud product of Idaho's public and rural schools, graduating from Rigby High School and Idaho State University. In her "spare" time she and her husband operate a couples' travel blog and try to keep up with their teenage daughters.